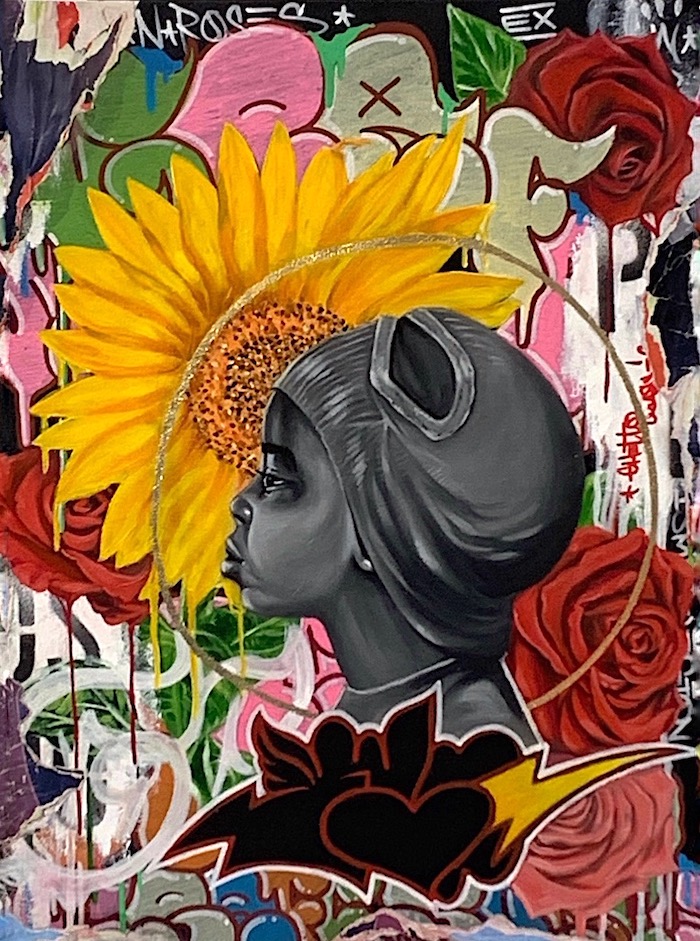 The pursuing article is by student/intern Samantha Sabatino
On look at now at Vanderplas Gallery on Manhattan's Reduced East Aspect is "Messenger." Featuring an eclectic selection of will work by artists who have been lively on the streets of NYC and further than, the exhibition carries on via February 26th. Featured earlier mentioned is an untitled combined-media work by self-taught artist Will Ability. A smaller sampling of artworks by artists showcased in "Messenger" follows:
The NYC-born graffiti artist and SAMO© collaborator Al Diaz, "In the Potential All Art Will Be Pretend," 2023, Mized media on canvas, 23″ x 20″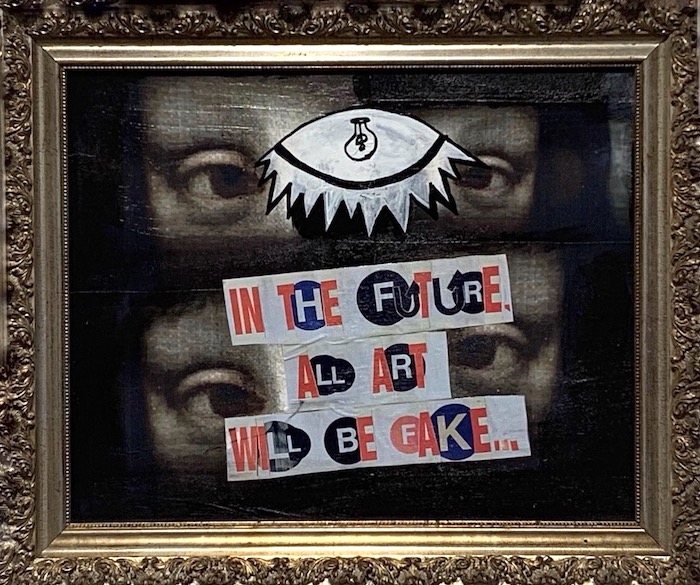 NYC/Buenos Aires/Miami — itinerant artist Magda Appreciate, "Galaxy Inside of 1," 2023, Portray with Embroidered Frame, 24″ x 19″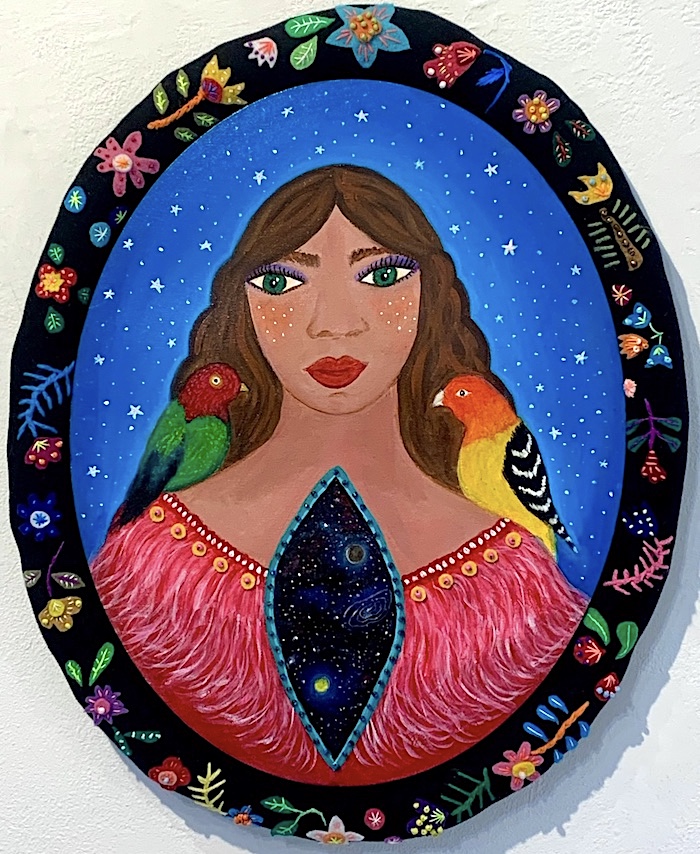 Veteran Bronx graffiti artist Cope2, 8th Street R W Strains Subway Sign with blue Cope2 bubble, 2023, Blended media on primary metal subway indication, 27″ x 55″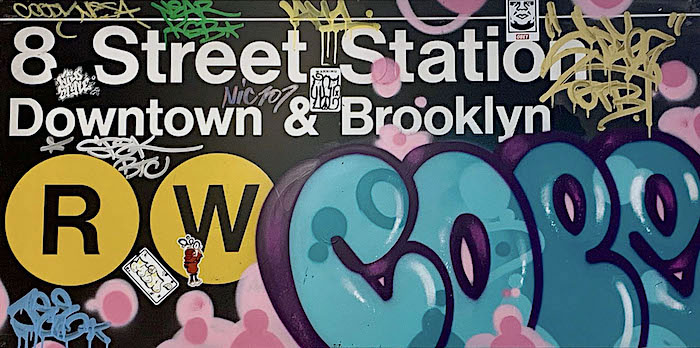 NYC-centered Argentine artist Sonni, "Starman," 2022, Acrylic on canvas, 60″ x 48″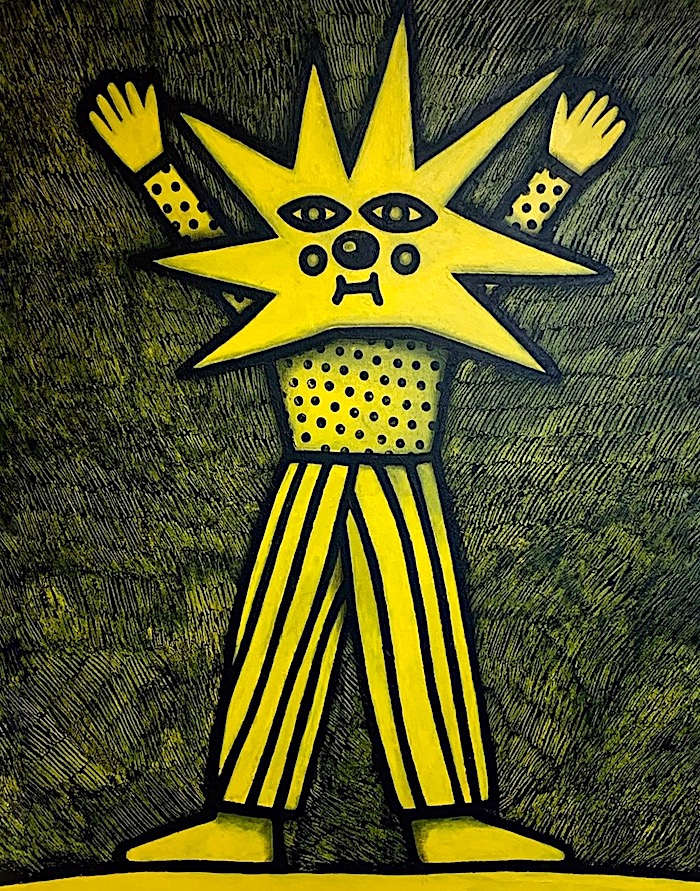 Positioned at  156 Orchard Avenue, the gallery is open Wed-Sat: 11am-6pm and Sunday: 11am-5pm.
Shots of artworks by Samantha Sabatino