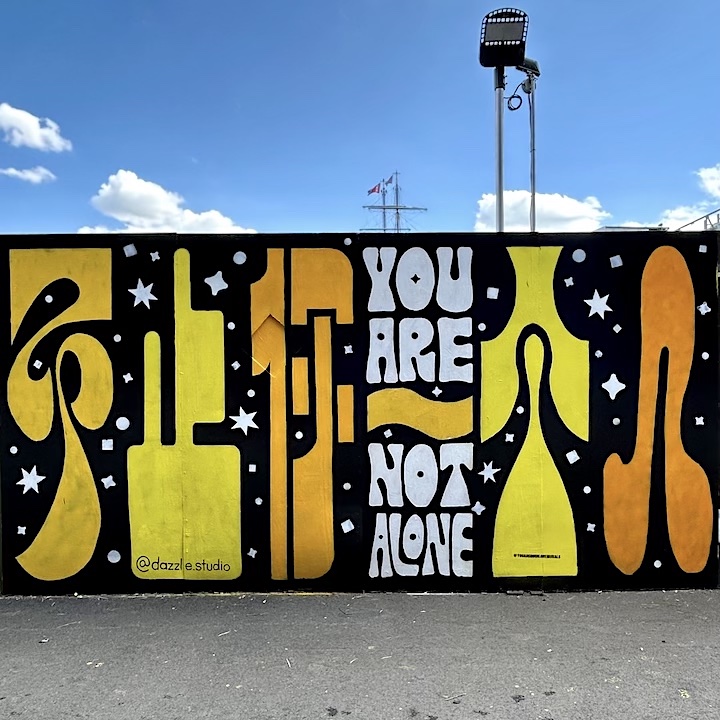 Inspiring positive vibes and sparking conversations about mental health, ten artists were busy last week fashioning a wonderfully diverse array of murals at South Street Seaport. Conceived and curated by designer, illustrator and muralist Annica Lydenberg aka Dirty Bandits and mental health advocate and author Samantha Schutz, the project suggests that we are all connected through our common humanity and, therefore, never alone.
The image featured above was designed by the Chinese American artist Zipeng Zhu aka Mr.Dazzle. Several more images of newly designed "You Are Not Alone" murals follow:
Brooklyn-based multidisciplinary artist Sally Rumble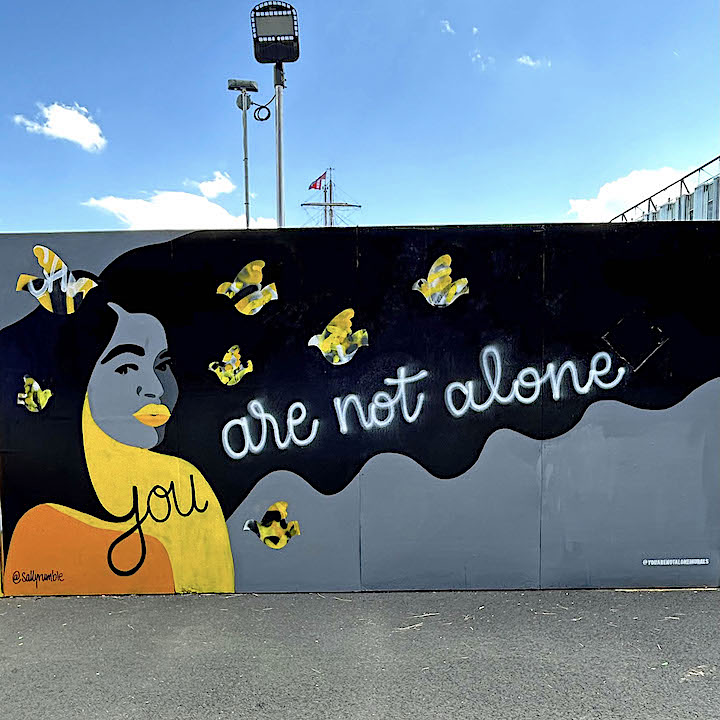 Dominican-American visual artist and graffiti writer Indie 184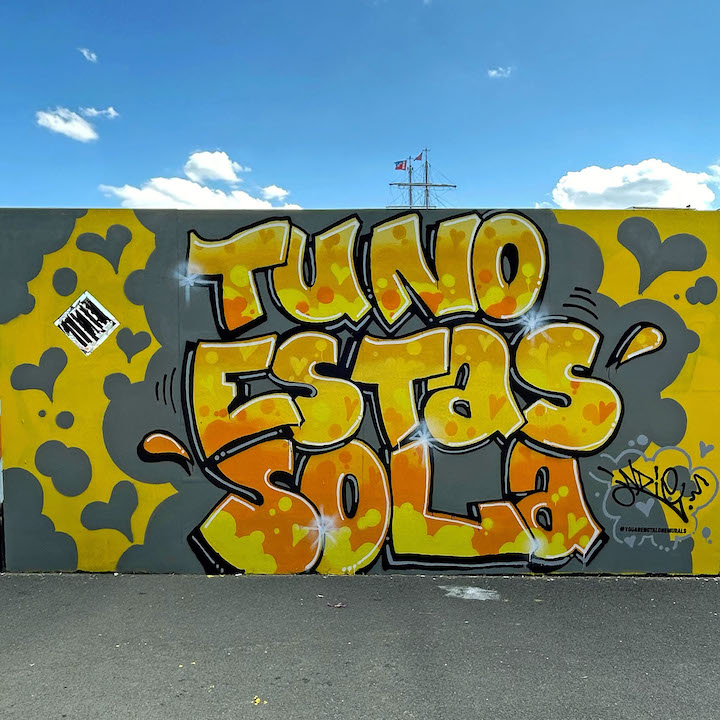 Brazilian designer and visual artist Cristina Pagnoncelli aka CRISPA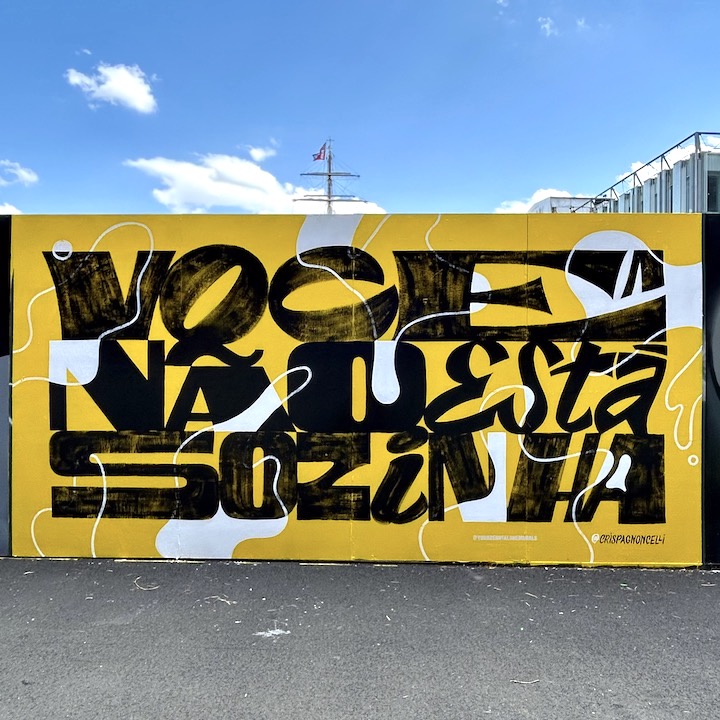 NYC-based type designer and educator Lynne Yun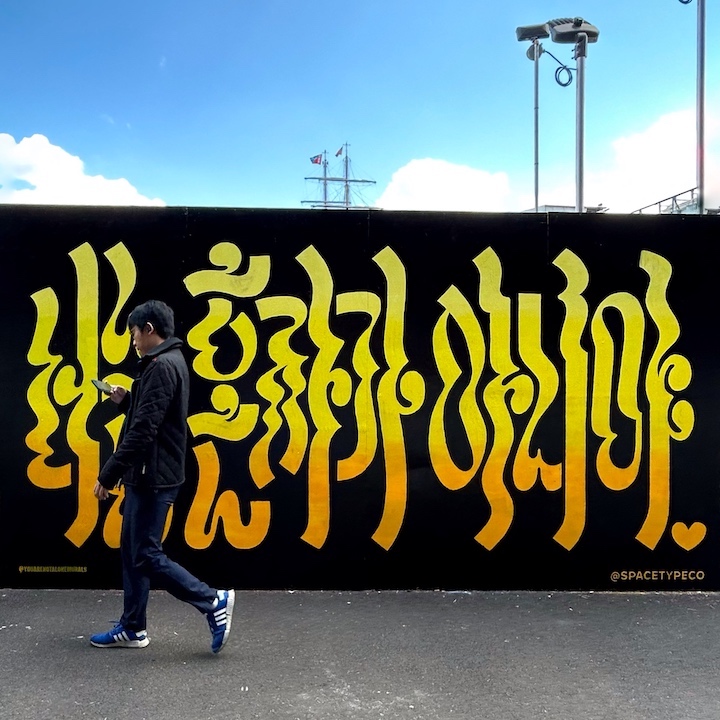 The prolific Brooklyn-based designer and visual artist Jason Naylor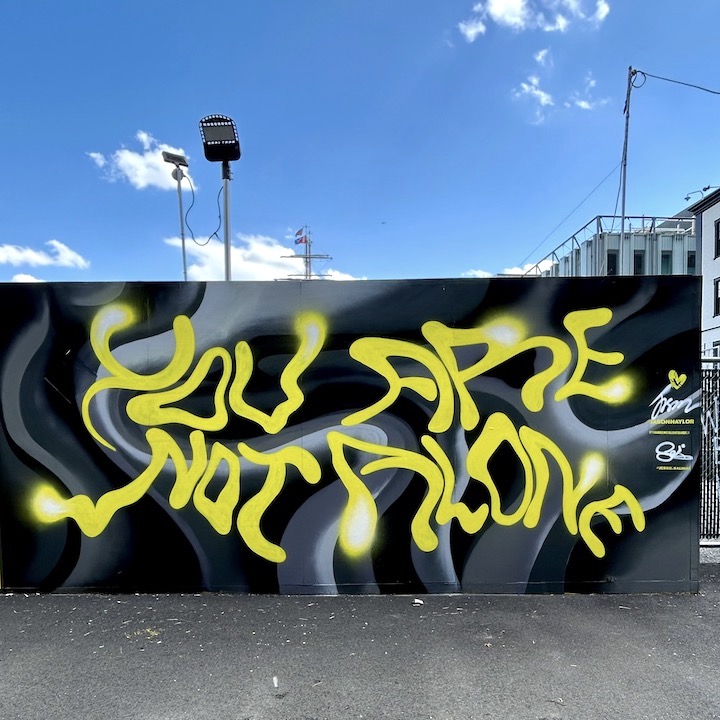 NYC-based lettering artist and designer Alanna Flowers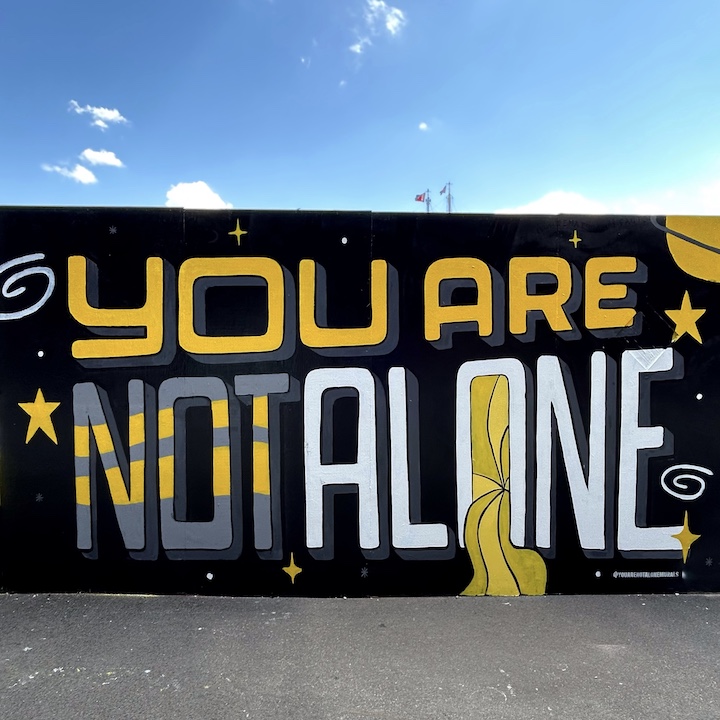 Filipino-American multidisciplinary artist Richard Tumang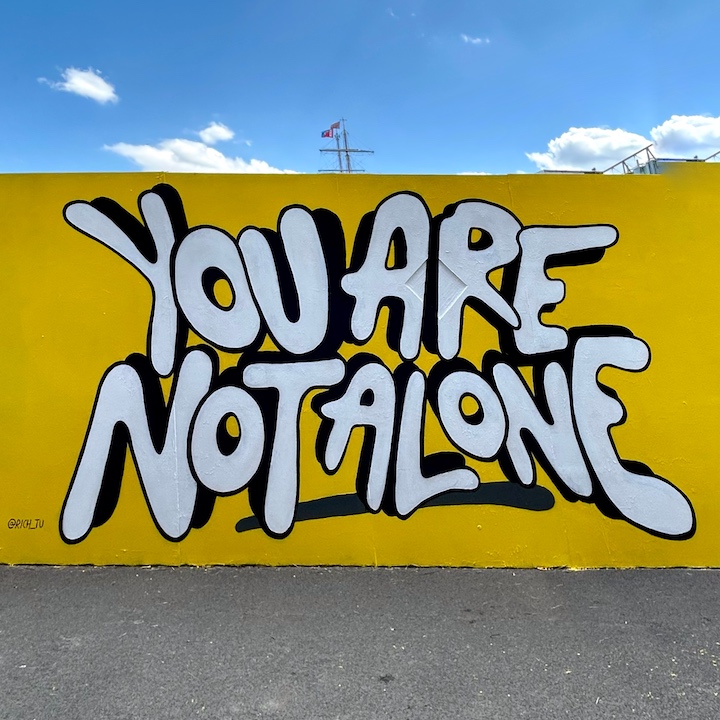 NYC-based multidisciplinary artist Marco Santini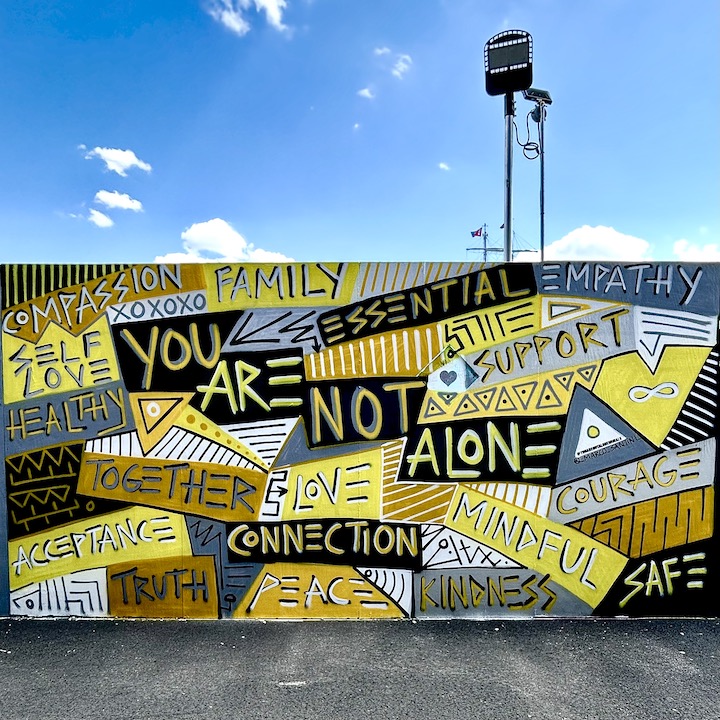 Brooklyn-based Japanese American artist Adam Fu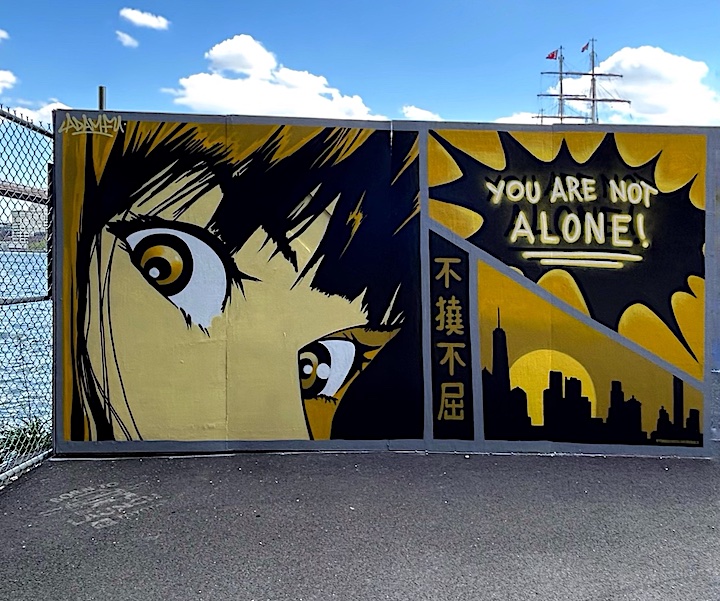 And a message from project co-founder Dirty Bandits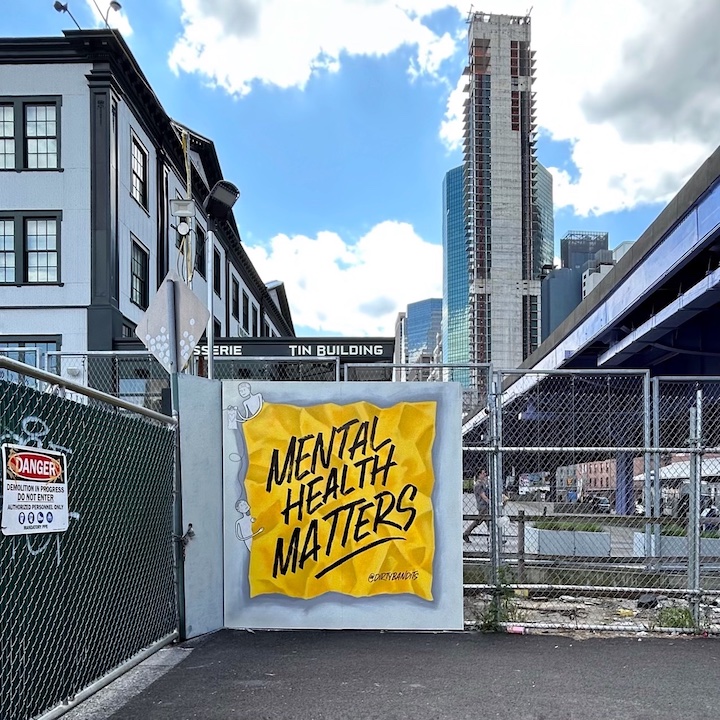 Stay posted to the Street Art NYC Instagram for images of Priority Bicycles — designed by six of the artists — that will be used for "Priority Delivers" in honor of May's Mental Health Awareness Month and Bicycle Month.
Photos: Lois Stavsky